Dr Shabeer Ebrahim
Dr Shabeer Ebrahim, originally from Dundee, KwaZulu-Natal, obtained his Bachelor's Degree in Medicine and Bachelor of Surgery from the University of Witwatersrand in 1994, before completing his postgraduate training in Otorhinolaryngology at the University of Cape Town.
He completed his internship at the Johannesburg General Hospital and did a rotation in the department of surgery. It was during this time that developed a strong interest in Ear, Nose and Throat surgery.
Dr Ebrahim moved to Durban in 1998, where he joined the Department of ENT at Prince Mshiyeni Hospital. He moved to Cape Town in 1999, to start his post-graduate training at UCT, which he completed in 2003. In 2004 he started his private practice at Melomed Gatesville Hospital and has been in private practice for the last 12 years.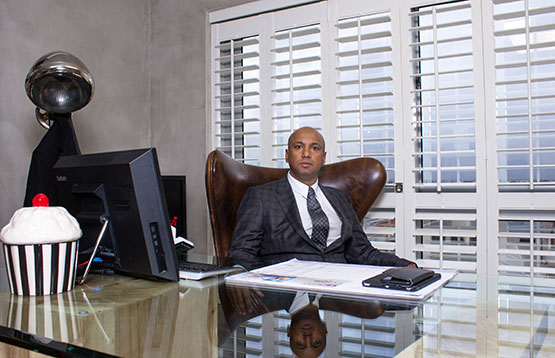 Dr Ebrahim's special interests lie in Paediatric ENT, Sinus Disorders, and Endoscopic Surgery, as well as Sleep and Snoring Disorders. He has attended numerous international courses, including courses that cover endoscopic surgery and advanced skull based surgery. He has also completed several courses that cover the treatment of snoring, obstructive snoring and obstructive sleep apnoea, and has been involved in setting up sleep study labs and launching mobile sleep studies at the Melomed group of Hospitals.
Dr Shabeer Ebrahim is happily married to his wife, Raashika, whom he met while he was part of the Department of Surgery in Johannesburg. Raashika is also a medical doctor and is currently completing her postgraduate studies in palliative medicine. Dr Ebrahim and his wife have three beautiful daughters.
In his spare time, Dr Ebrahim's main interests are road running and trail running.
Dr Shabeer Ebrahim is a registered with the HPCSA and is a member of the ENT Society of South Africa.